Someone to shoot!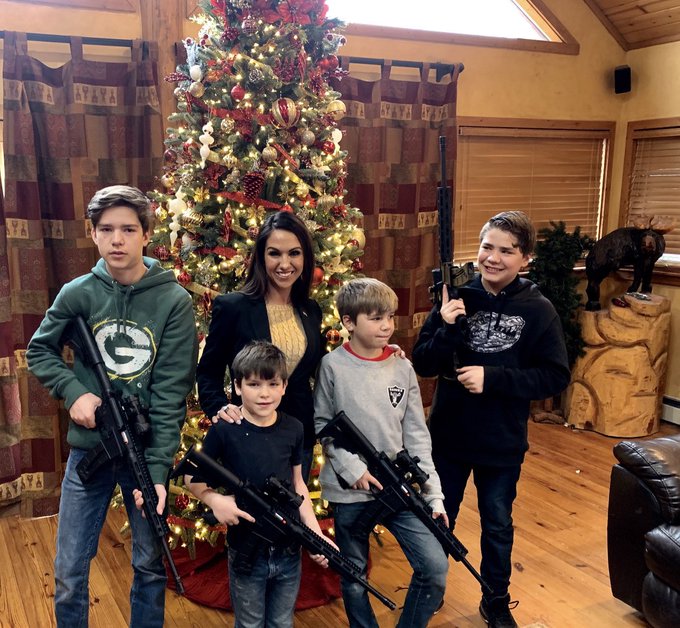 Ah yes, it's a Republican Christmas: A time to spread cheer and love and peace on Earth. And what says love and peace and joy better than a wholesome family of mother and child(ren) packing heat along with their holiday message of Christian love?
Is Christmas dead? Apparently not yet!
At least not until Congresswoman Lauren Boebert and her 4 children decide they have a good reason to kill it? No doubt in defense of the Constitution, Santa Claus and Jesus! Because making friends with people who may be different from you is for Heaven…I guess.
And if you are a Republican, or anyone who thinks that this kind of crap is funny or cute or Christian or promoting positive values at Christmas time, especially from a United States Congresswoman who has sworn to represent all Americans, than you might as well get your gun and keep it by your side so you can always be ready to defend yourself… in Hell… where you'll have all of eternity to blast away at lost souls who think just like you do.
Merry Christmas!