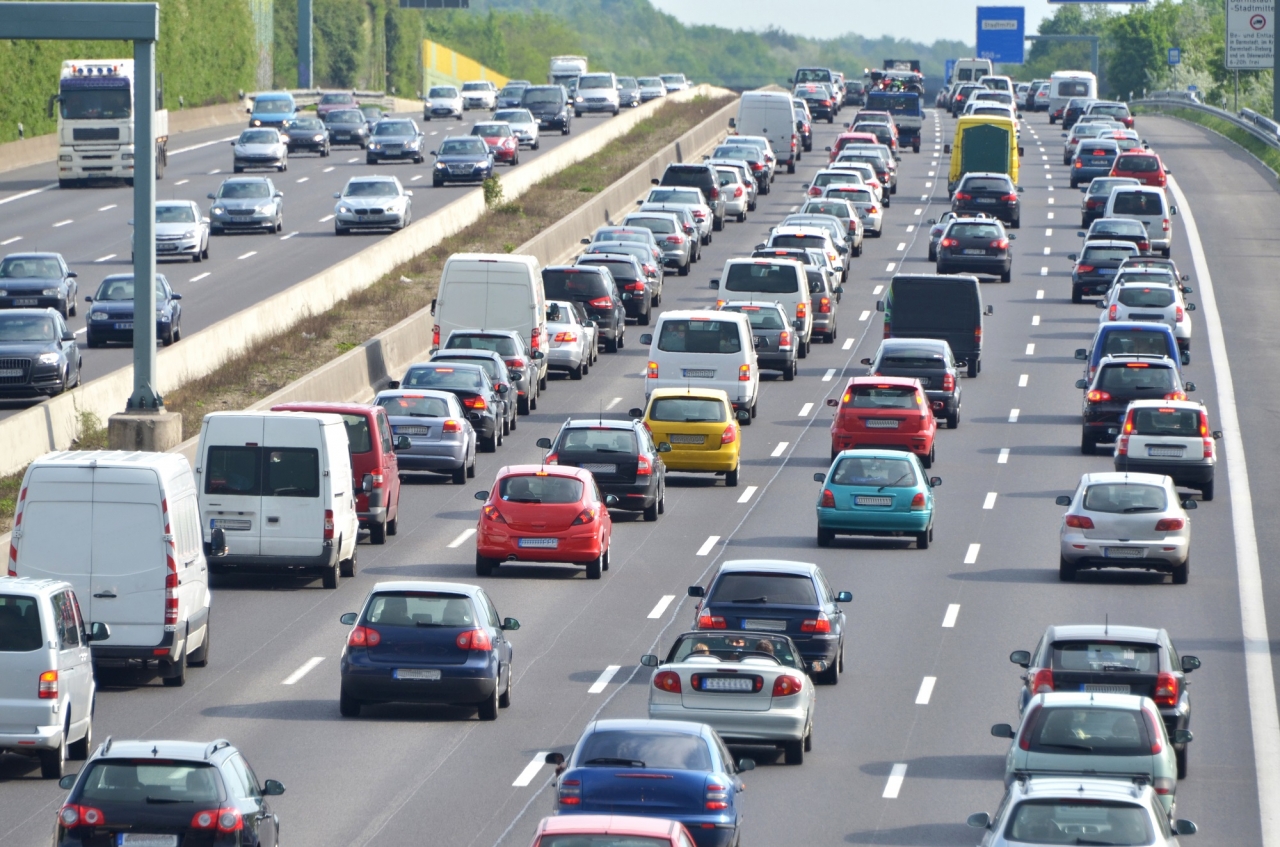 It's Earth week and I've been repeating/updating some of my Earth Day blogs from previous years and here is one that I wrote 4 years ago…Every now and then when I go on long highway drives I have a revelation. I'm Not sure if they are in any way prescient or prophetic…hopefully not, but here is my revelatory story from a sojourn across the state of New Jersey not too long ago…
As I was driving down the highway at 75 MPH I noticed, while glancing into my rear-view mirror, an angry old man flashing his lights and gesturing for me to get out of the way. I was already traveling at 10 miles per hour more than the legal speed limit but I also noticed that as far as the rest of the traffic was concerned, I was a slacker! So I pulled out of his way only to find myself in front of a young woman talking on her cell phone who was rapidly gaining on me and looked as though she was prepared to go right through me if she had to.
Yikes! I was now pushing 80 MPH and still cars were passing me and weaving in and out of the traffic created by other motorists who thought that traveling in the 70's was pretty damn fast…
And speaking of the 70's I remember living and driving in the 1970s when the speed limit of the land was 55 MPH and set there as a way to save gas and oil and curb our need of foreign oil. And we were also concerned about pollution back then (remember those days?)  and the ecology and the ecosystems of our planet, or at least we said we were. We seemed to be trying. And we had hostages in Iran, and OPEC was ruling the day and we needed to change our dependence on oil and fossil fuels…
And now here we are in 2019, having finished 1 long and grueling war in the Middle East, engaged in another and continuing a third that's already lasted 18 years!! And yet we are still held hostage by the fear of terrorist groups cutting off our oil supplies. So we now bust open every inch of the earth on our own homeland in an endless search for more fossil fuels for us to waste on our highways, in our wars and with our modern devices of leisure and convenience…while the vast majority of us no longer even believe that any of this is doing any great harm to our world. And even if some of us do, it does not seem to affect our participation in the madness of it all.
Traveling at 80 MPH, it would only take us about 3 hours to reach the end of Earth's atmosphere…all around our planet… about the distance from North Jersey to Washington D.C…that's it. 3 hours of air and then you would be driving off into space and hoping that your car's air conditioning would save you while you try to turn around. Of course it wouldn't because the guy behind you would be flashing his lights and honking his horn while yelling at you to get out of the damn way…plus the air conditioning thing wouldn't work…but you knew that, right?
But I digress, because I believe my true revelation was that we all now live in a truly material world… and have no intention of going quietly into that good night…Unless some scientists come up with a way to save the planet from ourselves and then get the dumb asses in Congress to believe them, rather than take Big Corporate's money and continue to commit global suicide, I fear none of the rest of us will care nor take the time to pay any attention to what's going on around us to see our own end approaching.
Our planet is alone and finite…an island in a sea of endless space, with only about 240 miles of surrounding air for us all to breathe… The Earth is Over 7 billion humans strong, living and breathing and polluting each and every day, with still many, many more polluters to come… And a mere 56 billion polluting land animals are killed every year to sustain us.
So who needs a "Green New Deal" when our president is growing more popular and killing it every day with cow fart jokes at his pep rallies? Sooner or later this planet is going to shake us all off like a bad cold…or not. I guess we'll just have to wait and see…that is if any of us plan on paying attention at that time…