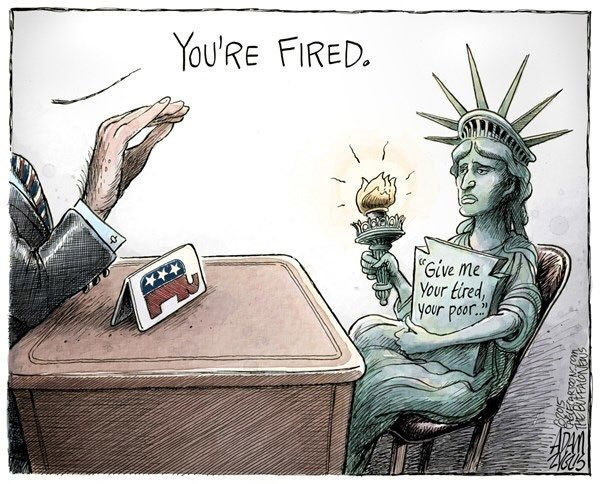 "Give me your tired, your poor,
Your huddled masses yearning to breathe free,
The wretched refuse of your teeming shore.
Send these, the homeless, tempest-tossed to me,
I lift my lamp beside the golden door!"
Just don't get sick while you're here…
or your shit-outa-luck…
And forget about dying.
You'll never be able to afford burying yourself.
but you were tired, wretched, homeless and poor when you arrived…
So what were you expecting?
Freedom just isn't free.
It's also for profit.
So sail away, back to where you came from.
And don't let the lamp hit you on the way out that golden door.