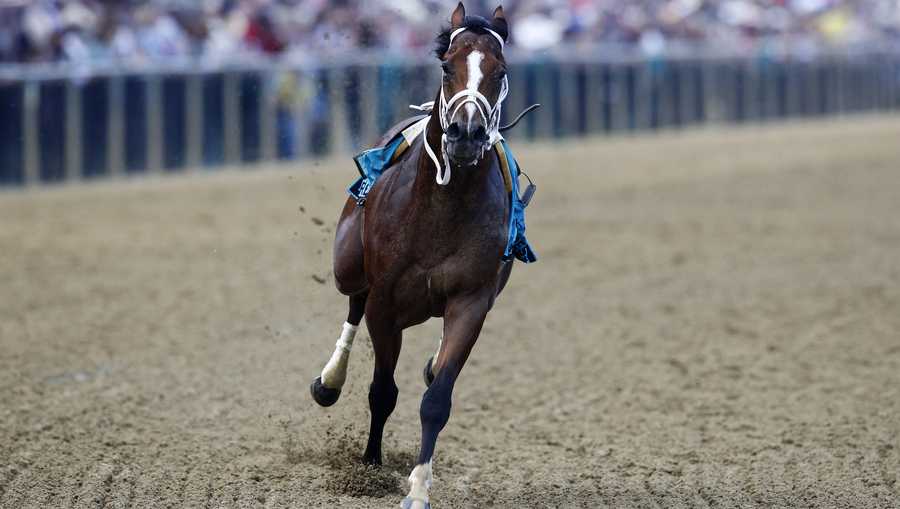 Why cancel the Kentucky Derby? Do we really need to pack the stands at Churchill Downs with wealthy, crazy hat wearing, mint julep drinking fans? Do the horses really need diminutive human riders sitting atop their majestic equine frames?
Can't we just line them up at the starting line and ring the starting bell and…they're off!
All of us sports crazed, sports craving and sports deprived fans could place our bets from home on our computers and then watch on television to see what happens.
Where will the horses go? Will they run around the track as they've been trained? Without a rider? Will they hang out for a while and say hello to one another. Will they run amok, here and there or where ever? Try to find the barn? Munch lazily on some grass if they can find any.
This race could take minutes or hours or??? Who knows? But Americans everywhere could watch for however long it takes, fixed in their seats at home anticipating a conclusion and a big pay day should their horse cross the finish line first. And no matter the odds each horse would probably have an equal chance to make it around the track and back to where they started all by themselves…shouldn't they?
I'm sure the true racing fan and horse aficionado could tell me if I have a clue as to how horses would behave under a riderless circumstance and I know that a thoroughbred race horse is highly trained and loves to run but…we've got to watch something don't we?
So let them run for the roses…or the hills?
I think the American sports fan is just about reading to watch anything!