AND THEY ARE US!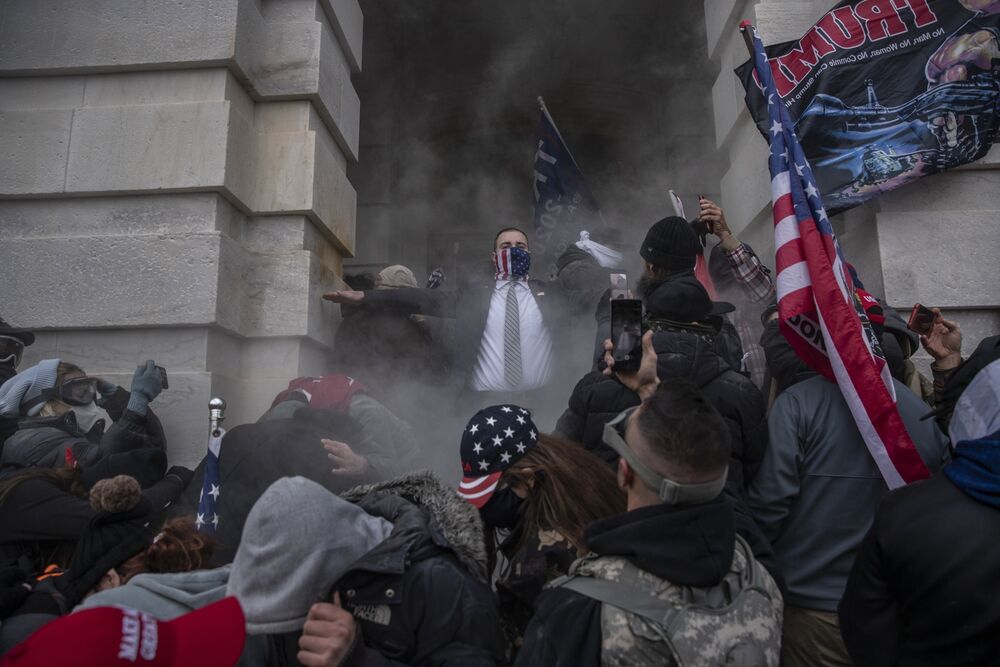 It's almost Inauguration Day 2021!
Currently 20,000 National Guard Soldiers are stationed in Washington D.C. (That's more than the number of military troops currently stationed in Iraq, Afghanistan and Syria) The Washington D.C. Mall is closed to the public. All police and security agencies throughout the nation are on high alert expecting possible attacks at all State Capitol buildings and the National Capitol this weekend and next week.
The rules for air travel within the United States that were put into effect after the 9-11 terrorist attacks, are once again in effect for air travel to and from Washington D.C.
There is growing concern about security on Capitol Hill, (is it there to protect the Capitol or is it working against its protection?) as well as worries from Congressional lawmakers who are now facing threats to their personal safety and who are in fear for their lives and the lives of their families.
The Secretary of state of The United States of America, Michael Pompeo, had to cancel his trip to Europe where he was to meet with America's NATO allies, because they refused (had no desire) to meet with him.
147 members of Congress (all Republicans) out of 535 total members (27%!) have voted to overturn the 2021 presidential election results (even though some of them were just elected in the 2021 election) which resulted in a 7 million+ vote victory for President-Elect, Joseph Biden, despite the fact that all challenges to the validity of the voting process in the U.S. were found lacking in evidence and efficacy, despite the fact that 2 months of the recounting of votes in 6 disputed states results showed no significant change in the accuracy of the vote in any state, and despite the Supreme Court of the United States' unanimous decision to deny a Texas lawsuit to void millions of votes in four other states for lack of legal standing, evidence or worth.
What's going on and Why is all of this happening?
Is America under another attack from Al Qaeda? Has Isis invaded? Are hordes of Muslims on the warpath? Is there an invasion from Russia, China, North Korea or any other nation foreign?
Nope. The enemy is American…apparently on both sides. The Trump republicans have committed treason by invading our Nation's Capitol Building in what they say is an effort to defeat the treasonous Democrats who have illegally stolen their president's rightful re-election.
What a revolting development! (get it?) Do these American Rebels know what treason is?
These insurgents can be seen above as they fight to restore America's greatness by overturning a democratic election, certified by all 50 states, Congress and the Supreme Court in order to show their love for President Trump…But if they want to defeat America in their effort to save President Trump doesn't that make him greater than America? Do these insurgents know what they are doing?
The rebels also say that they don't want the Socialist Democrats and their "socialist president" to take power so in their effort to defeat Socialism and restore Democracy they are willing to place a man, who just lost the electoral vote and the popular vote (for the second time…in a row) into the Presidency all the while knowing that President Trump is a man who advocates the end of a free and working press, the imprisonment of his enemies whether they have committed crimes or not, the banishment of American citizens with "foreign" backgrounds, the permanent placement of his family members into high level government positions…
Good grief! Do these rebels know what Socialism is?
Do they have any clue about what Democracy is?
Meanwhile our President who had and has and still is instructing these rebels on how to be strong and resolute and determined and to never give up the fight against the bad and evil people (the majority) who voted against them…and who goes on and on about how special his rebels are and how he loves them so very much…says that he has absolutely no responsibility for anything that has taken place during his presidency. (except for the stock market rise…that was all him)
Does he know what Responsibility is?
Does anyone know what the hell is going on in the once United States of America?
And so the show goes on. The show that I said had "jumped the shark" and was headed towards cancelation just won't go away and cannot seemingly be cancelled! All eyes…worldwide open… continue to watch! What will happen to the Greatest Country and Show on Earth?
Who ever thought that we'd be asking this question in our lifetime?