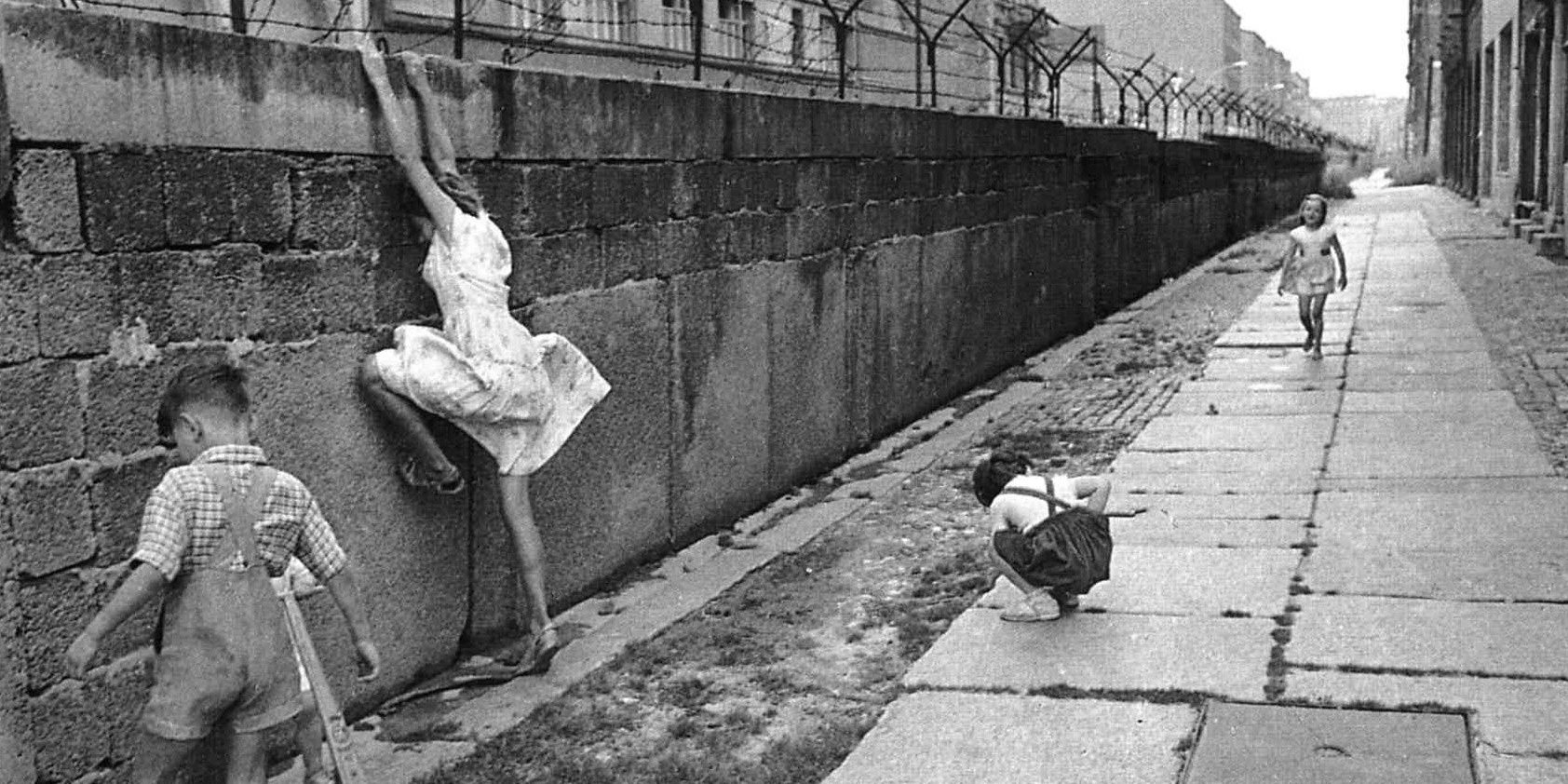 "It is indeed an honor to be in this city, which stands as a symbol of the divisions of men on the face of the earth. For here on either side of the wall are God's children and no man-made barrier can obliterate that fact. Whether it be East or West, men and women search for meaning, hope for fulfillment, yearn for faith in something beyond themselves, and cry desperately for love and community to support them in this pilgrim journey."
-Martin Luther King (West Berlin, 1964)
And yet here in the USA, the greatest country in the history of countries, The richest country in the history of countries, perhaps the most diverse country in the history of countries, the country that beckons the world with give us your "tired, your poor, your huddled masses yearning to be free", and despite all that, the country that yearns to somehow make itself great again…
Fears people who desperately want to come to America to be free and to try to make a better life for their families and children.
Now we want to make America great again by building a wall to keep people out? People we don't want? People we don't like? People who are poor, hungry, starving, alone…because we are afraid that they might take what we have, or want to share what we have, or for some reason that we can't quite explain, want to come here to destroy what we have just for shits and giggles…?
Now we are separating thousands of children from their parents in the hopes of what? Making America a place where no one would want to come?
Now we are shutting down the Government and holding hundreds of thousands of working American Citizens financially hostage for what? Making America a place where everyone would like to leave?
Now we are spending 1 billion dollars each week to pretend that we are arguing over a wall that Republicans could have built already if they had really wanted it,  so they can now blame those who never wanted it when we already owe 22 trillion dollars as a nation for what? Making America a place where we can only pretend to be wealthy while thousands of our citizens go without food, clean water, homes, educations and health care?
"Here at our sea-washed, sunset gates shall stand
A mighty woman with a torch, whose flame
Is the imprisoned lightning, and her name
MOTHER OF EXILES. From her beacon-hand
Glows world-wide welcome;"
It is the "Mother of Exiles" who stands at the entrance to our great country and All of us who live here have in our past an exiled, banished, evicted, escaping, displaced, ostracized, fleeing, hopeful, dream-filled,  wandering or wondering immigrant member(s) of our ancestral family…who hoped to find a better place for their children and future ancestors to come.
Have we all forgotten that? Do our standards of excellence and honor and goodness here in America no longer apply? Is it just too crowded for us to share, or help anyone else anymore? Are we afraid that our melting pot has melted too much? Are there too many colors blending together to make America pretty anymore?
So our only alternative is to be Mean? Tough? Unrelentingly stubborn? cruel? Indifferent? Petty?…Maybe we should just dismantle the Statue of Liberty and every other monument to and symbol of our great republic and dump them all in great heaps along our borders with signs affixed that say "keep out!" and "go away!"
Or are we all God's children? Really? Are we? Or do you think some other, lesser god made all of those folks that we don't like? Like the devil perhaps? He's a lesser god isn't he? It's tough being great isn't it…because you have so few peers…and when you spend so much time among the other great ones, there really isn't any other place to go, except…
So here we are; The greatest Country on Earth…now just the greatest Show on Earth? And The rest of the world is watching… but sadly,  I don't think that most of us are seeing what they are seeing… And isn't that the real tragedy?