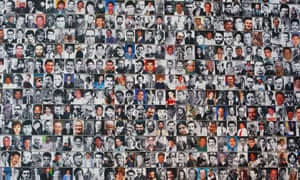 In recent studies psychologists have developed the first evidence based estimates of the number of faces the average human knows.
Through a series of recall and recognition tests on volunteers, researchers have discovered that while the human ability to recognize faces varies enormously, people know between 1,000 and 10,000 faces of friends, family members, colleagues and celebrities, with most being able to remember and recognize about 5,000 different faces.
But did you know that this year a startup company called  Clearview AI with its newly developed app has made it possible for a human being to recognize just about everybody they see!
The app works by comparing a photo to a database of more than 3 billion pictures that Clearview AI says it has collected from Facebook, YouTube and other sites. It then serves up matches, along with links to the sites where those photos originally appeared.
The size of the Clearview AI database is gigantic compared to others already in use by law enforcement. For example: The FBI's database, which taps passport and driver's license photos, is one of the largest, with over (only!) 641 million images of US citizens.
Clearview AI said in a statement that its technology is intended only for use by law enforcement and security personnel and since its creation more than 600 law enforcement agencies (as yet unnamed) have started using the app in the past year. Law enforcement officers say they've already used the app to solve crimes from shoplifting to child sexual exploitation to murder.
Privacy advocates however, warn that the app could return false matches to police and that it could also be used by stalkers and others. They've also warned that facial recognition technologies could be used to conduct mass surveillance. (what could possibly go wrong?!)
But the Clearview AI app is even more powerful than that because those who have had a chance to use and analyze it say that The computer code underlying its app includes programming language to pair it with augmented-reality glasses that would enable users  to identify every person they saw. The tool could identify activists at a protest or an attractive stranger on the subway, revealing not just their names but where they lived, what they did and whom they knew.
Remember those x-ray glasses that we used to see for sale in our comic books and hoped that for just $5.95 we'd actually have x-ray vision once they arrived in the mail?
Wow! Forget x-ray glasses! In the foreseeable future we'll be able to walk around with glasses that will be able to tell us who everyone we see… is! However, Clearview AI says that this new technology is not intended for use by the general public…but there are no federal laws against its public use. (what could possibly go wrong?!)
So get ready for a brave new world coming to a city near you. where everybody knows your name and you know theirs and privacy will be a distant memory…except in banks and airports no doubt… where they'll probably still require 3 forms of photo ID before agreeing that you are who you… and their glasses… say you are!