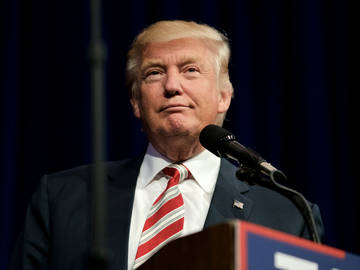 In January of 2017 President Trump made his famous? infamous? neither?…. Inauguration Address in which he emphasized that America was a mess…so much of a mess that what we had was an "American Carnage". Carnage was an interesting and unusual word for him to choose since it literally means a great slaughter, but he of course was using it figuratively to refer to America' social and economic desolation at that time…
Here are some other phrases from that speech:
We, the citizens of America, are now joined in a great national effort to rebuild our country and to restore its promise for all of our people.
This American carnage stops right here and stops right now.
America will start winning again, winning like never before.
The time for empty talk is over.
Now arrives the hour of action.
You will never be ignored again.
But that was 3 and a half years ago…before President Trump embarked on his great campaign to…Make America Great Again!
So what do you think America? After 3 and a half years of President Trump's reconstruction effort…
How are we doing now?
Here's what the President's 2020 reelection campaign manager, Brad Parscale, thinks: "The President, along with the unyielding resolve of the American people, will Make America Great Again."
And I'm not kidding. That is actually President Trump's campaign slogan for his reelection bid this November. It appeared this weekend on TV. And it was exactly what I predicted the 2020 campaign slogan for President of the Untied States would be way back on January 10th of 2017 when I wrote this:
Soon President elect Donald Trump will assume the Presidency of the United States. I am one of the many Americans who views this as the beginning of at least 4 years of great trial and tribulation for the United States of America and the world at large.
Perhaps you are one of the other Americans who believes that this will be the dawn of a new wonderful American age, or perhaps you are one of those Americans who can't wait to see what happens next as though this will be the beginning of the best television show you will ever hope to see.
In any event, I have no idea what is going to happen over the next 4 years but I am going to make a prediction about the future. Then we can all wait and see if I am correct or not. I predict that in 4 years (or sooner) The Democratic Party's nominee for President of the United States 2020 slogan will be:
MAKE AMERICA GREAT AGAIN!
And I was almost correct! I thought the Democratic nominee for President in 2020 might say that we have to make America great again as a sarcastic nod to President Trump's own failure to do so…but instead…President Trump is running out that same and now old slogan to cheer his supporters on? Again? Really?
I know President Trump loves to watch (and be on) television,  and he became famous? Infamous? Neither? …with his hit television show "The Apprentice" but now he is going to propose that his political show should go into re-runs? Seriously? Does he think he'll be getting residuals?
Good Grief!
This coming fall get ready for season five of Make America Great Again! All of your favorites will be back doing what you love to see them do best…TRYING to make America great again… but in their own bumbling, frustrating, frantic, incompetent, mean, nasty and incredibly costly, ego driven way that only they can!…If you've liked him so far then President Trump and his cast of characters guarantee that there'll be  plenty more American Carnage next season then you've ever seen before. 
And if you vote for that… then heaven help us all!