Amendment I
Congress shall make no law respecting an establishment of religion, or prohibiting the free exercise thereof; or abridging the freedom of speech, or of the press; or the right of the people peaceably to assemble, and to petition the government for a redress of grievances.
All People in America have the right to speak freely, petition the government should they feel aggrieved or unfairly treated and to assemble while doing so, peaceably.
So what do you think about these protests and assemblies above and below? Would you say that they are peaceable gatherings?
Above we have a gathering of protesters who are aggrieved by the Governor of Michigan because she has imposed social gathering restrictions and other similar measures as a response to the Covid 19 pandemic that has hit that state hard (as well as all other states in the USA) and her orders coincide with the President of the United States guidelines for such laws during this pandemic as he announced on TV and in public.
And yet here are protesters with signs calling for the Governor's removal because they say she is violating the Constitution of the USA.  One sign says "Live free or die" and another calls for the ending of the lock-down. And still other signs that support the President of the United States. (He, as already mentioned is in support of state stay-at-home laws)
However, many of the protesters are carrying guns! Is that a peaceful demonstration? And they are quite obviously very formidable weapons. I'd call them assault rifles but I know that a gun supporter will write a comment chastising me on the use of that term and then go on to explain what an assault rifle really is and how these guns shown couldn't kill half as many as a real assault rifle could.
Anyway, is that peaceful? Am I supposed to feel at ease because this group of protesters hasn't started shooting yet and is at the moment at peace? They do have a sign that says "Live free or die" but they don't specify who will die if they don't get to live free?
The folks below were part of that same protest. Here they have Michigan Governor Whitmer dressed as a Nazi and giving what appears to be the heil sign… because I'm guessing they see her as un-American? And below that photo is another one of a woman with a sign suggesting that we should hail the Nazi Witmer while also holding an American flag. She did misspell Whitmer but who can blame her. The H would not have fit on that sign anyway. (although maybe the H in Whitmer stands for heil?)
These guys below are in New Hampshire protesting what they see as an illegal lock-down in their state (really it's a "shelter in place" order and people are still free to go where they please when they please) but lock-down sounds so much nastier doesn't it? Something you might hear in a prison not in the land of the free, right? And their messages are also "Live free or die" and "Don't tread on me." But with a gun by your side doesn't that kind of say…or else?
In Pennsylvania these loyal citizens protested also. Their messages were. "I prefer dangerous freedom over peaceful slavery."  and "Those who would give essential liberty to purchase a little temporary safety, deserve neither liberty nor safety." (Two very provocative comments penned by two famous founding fathers: Jefferson and Franklin) and these folks have guns too. They do appear to be ready for action, do they not? Would the British army of 1776 have considered them peaceful demonstrators?
In any case, this is 2020 and not 1776 and these protesters while expressing their anger
remained peaceful and were not confronted by armed police or soldiers at least not in any of the pictures that I saw… In fact in Michigan a police officer was taking temperatures of the protesters as they entered the capital building. Wow! How nice. Doesn't America work great?
And yet all of the protesters mentioned and seen above were breaking "the state law" (stay-at-home unless necessary, practice social distancing, wear face masks) which is deemed enforceable by the Supreme Court under the conditions (a health pandemic) under which they were made by state governors. And they are breaking the law while carrying guns!
So, Here is our President commenting about the protests on an Official Presidential Tweet:
The Governor of Michigan should give a little, and put out the fire. These are very good people, but they are angry. They want their lives back again, safely! See them, talk to them, make a deal.
And in another tweet he simply added "LIBERATE MICHIGAN!"
And remember, the President approved of all of these safety measures taken by each state during this pandemic. (Before declaring their people should be liberated)
He even said that the states were on their own and could do as they please because the federal government would not be issuing a national stay at home order…but after seeing the "very good people" with their anger (and guns and signs?) he suggests that the Governor of Michigan "make a deal".
Now let's look at this protester: Just a man in uniform with a couple of his friends kneeling quietly during the National Anthem. He isn't yelling or shouting. He has no signs with no demands. He is not carrying a weapon. (Good grief! Could you imagine what would have happened if he had?) And he is breaking no laws! (standing for the national anthem is not a law. It is considered proper etiquette and courtesy)
Mr Kaepernick's reasons for his protest were simple and no less important to him than the Covid19 protesters reasons were to them. (Re: The enforcement of Constitutional Amendments) Said Mr. K:  "I am not going to stand up to show pride in a flag for a country that oppresses black people and people of color,"
And here is what President Trump had to say about his rights as an American:
"I watched Colin Kaepernick, and I thought it was terrible, and then it got bigger and bigger and started mushrooming, and frankly the NFL should have suspended him for one game, and he would have never done it again… But I will tell you, you cannot disrespect our country, our flag, our anthem — you cannot do that."
And he later added:
"Wouldn't you love to see one of these NFL owners, when somebody disrespects our flag, to say, 'Get that son of a bitch off the field right now. Out! He's fired. He's fired!'"
Angry, disrespectful, law breaking, weapon wielding protesters: "very good people. Make a deal with them"
Silent, kneeling, weaponless protester breaking no laws: "Son-of -a-bitch" who needs to be taught a lesson about respect.
Colin Kaepernick lost his job as a result of his protest. How about the Covid-19 protesters? Shouldn't those sons-of -bitches lose their guns as a consequence to their disrespectful and illegal protest? Fat chance, right? After all the idea behind 2nd Amendment rights is to use your guns to fight your government when you are disappointed with it…is it not? What do unarmed protesters get? Their temperature taken by a snarling dog, gas canister or a high powered water hose?
Remember those protesters in Ferguson, Missouri surrounded by policemen dressed like soldiers sporting armored cars and machine guns?  You can argue that the protest wasn't peaceful but imagine if the protesters in Ferguson had come wielding weapons like those sported by the protesters in Michigan? What would have happened there and then?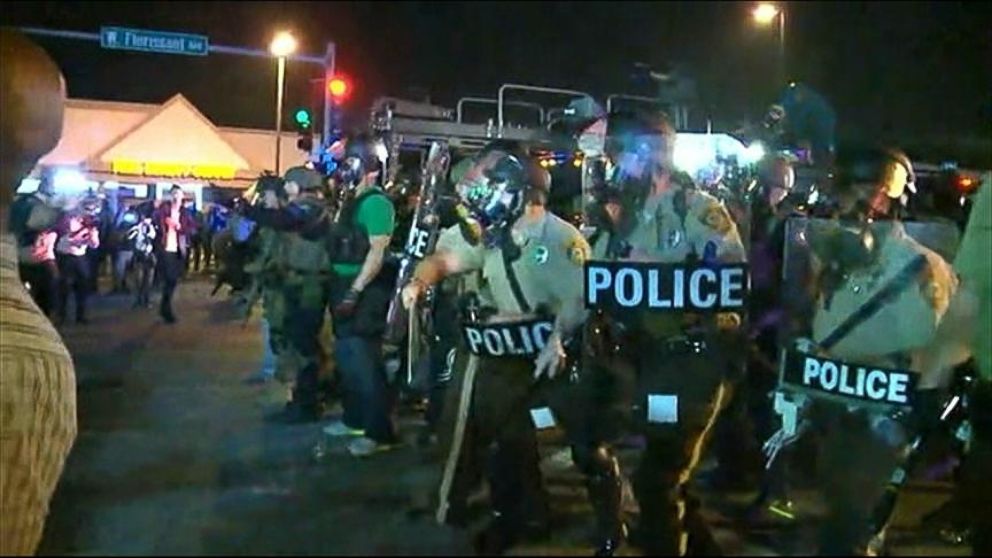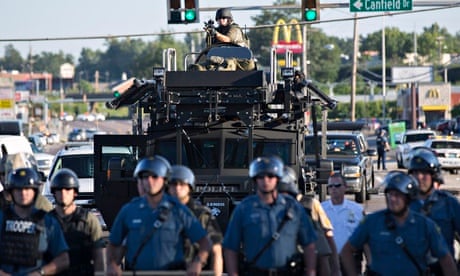 It appears as though we are a country with quite a few diseases that we just can't seem to shake. Covid-19 is just one of them.
Hopefully our latest illness doesn't stick around as long as our sicknesses over racism,  guns and greed have…
We should be so lucky.