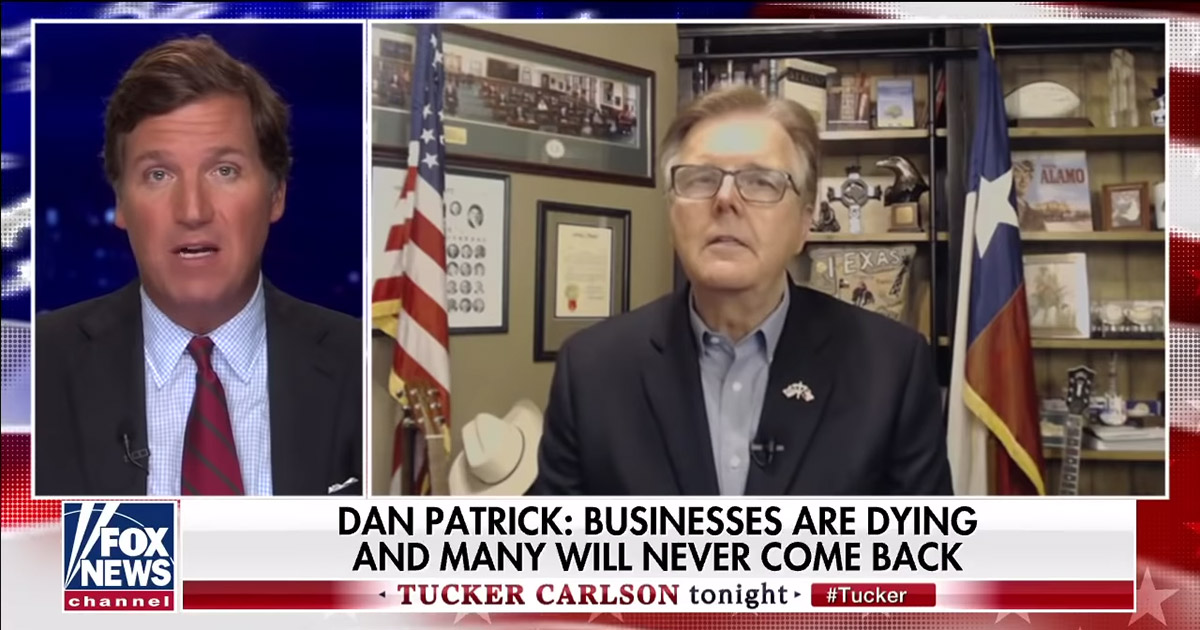 I didn't say that.
The Governor of Texas, Dan Patrick said that.
Here is what he told Tucker Carlson on Fox TV earlier this week:
"Every life is valuable, but 500 people out of 29 million and we're locked down, and we're crushing the average worker. We're crushing small business. We're crushing the markets. We're crushing this country…There are more important things than living. And that's saving this country for my children, and my grandchildren and saving this country for all of us…And I don't want to die, nobody wants to die, but man, we got to take some risks and get back in the game, and get this country back up and running."
So what do you think? Would you jump in the volcano to save your country's finances?
What is more important than living?
I'd like to hear your thoughts in the comments section…please.
Thanks!