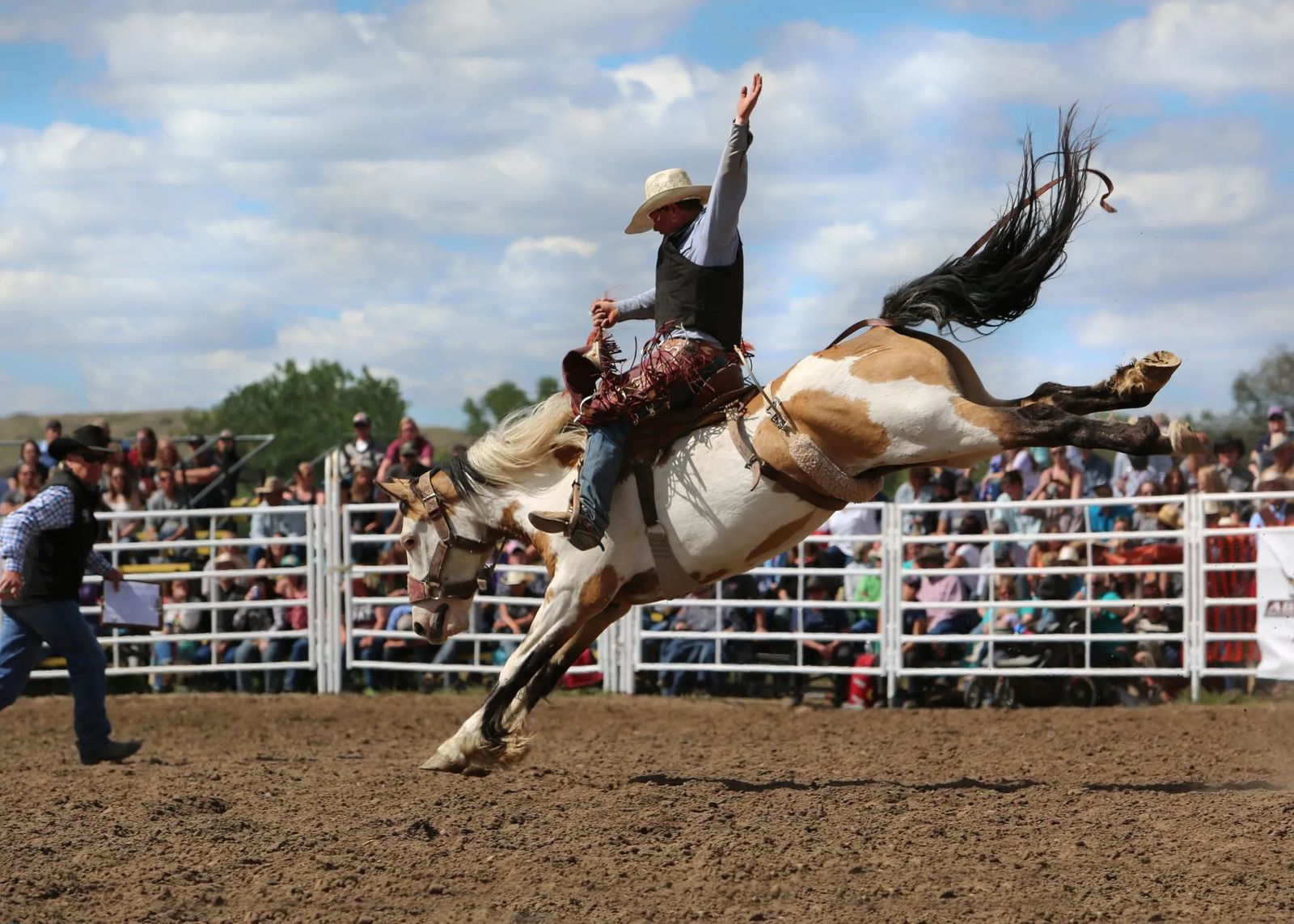 Remember when President Trump said this about the Coronavirus way back in April of this year?
"I thought about it," he said. "I said maybe we should ride it through. You know, Ride it like a cowboy." Had that been done, President Trump said, health officials estimated 1.6 to 2.2 million people in the U.S. would die.
And now here we are 7 months later and a few days after Thanksgiving in America and what are we doing?
We're riding the Coronavirus like a cowboy!
Yeeeeeeeeeeeeeeeee Hawwwwwwwwwwwwwwww!
Are we having fun yet? Over 260,000 dead American citizens to date. Over 13 million reported cases. 200 thousand new cases per day. Almost 2,000 dead Americans every day. And now 500,000 expected to be dead by March of 2021…right up there with a yearly death toll running neck and neck with those two other apocalyptic American horses; cancer and heart disease.
Somewhere along the line Our President and his team of experts lost interest, along with his supporters and what appears to be half of the rest of the country! It was those lousy ratings his press conferences were getting I guess…
And then of course there was the campaign, the golfing, the pep rally comedy tour, his own coronavirus brush with death, the campaign again, and finally over 80 million citizens voting him out of office in what he called a "landslide mandate from the American People"!
…That's what he called it when it happened to Hillary Clinton in 2016!
But now he says that he won't go because the election was too close and that people really love him except for those Americans who are cheats and voter frauds and election thieves and Godless lovers of Satan, …
…you know… the other 250 million Americans who apparently don't appreciate a good horse when they see one. ..One they can ride like a cowboy!
But don't panic America because according to the White House Science Department "ending the COVID-19 pandemic" is the top accomplishment of President Trump's first and only term! It's His TOP accomplishment!…
And in just a little less than 2 months President Trump and his White House staff and all of his men can ride that #@%#! accomplishment and the apocalyptic horse they came in on straight on outta town… just like a cowboy!
…And Good Riddance!
YEEEEEEEEEEEEEEEEEEEEEE HAWWWWWWWWWWWWWW!