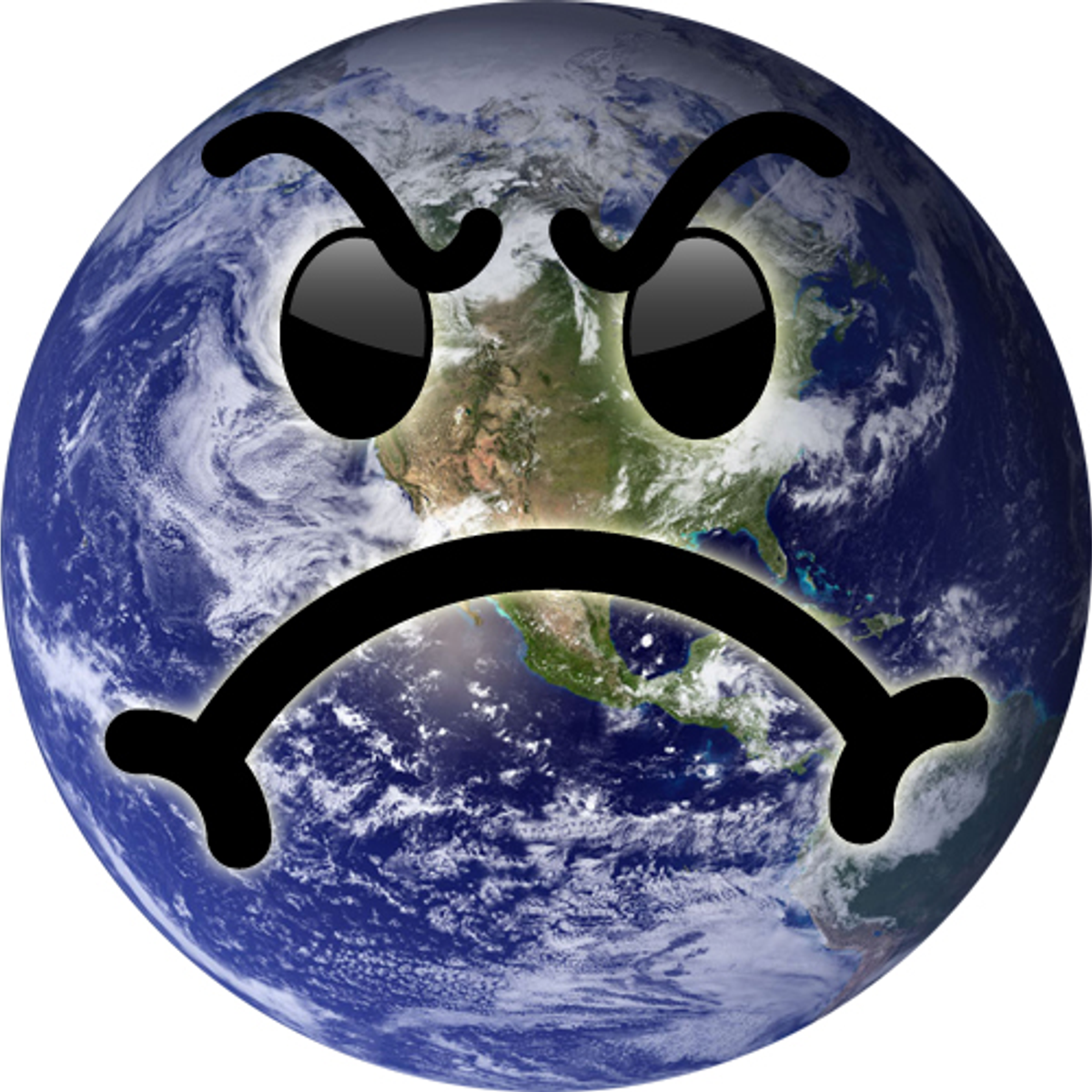 Whatever happened to Earth Day? I remember the first one back in 1970 and I remember the sense of urgency that people were feeling then about the planet and air and water pollution and the overuse of fossil fuels and cars and oil and gasoline and carcinogens being everywhere and in everything etc…
We were all worried that if we didn't change our ways then the future for ourselves and our loved ones would be bleak and filled with more pollution and harder times and wars over oil and…then… what happened? We seemed to just forget about it.
I blame my generation, which was in college at the time, for dropping the ball. We all graduated got jobs, got married, had children and joined the rat race and stopped paying attention and started shopping, eating out and driving SUVs…how did that happen?
Now the Earth is 1 and a half degrees warmer, (3 degrees warmer in NJ!) our cars get only 25 miles per gallon, everything is made in China where the sun never breaks through the industrial haze, we still go to war to protect our oil interests, drill the oceans and frack the very core of our planet in search of more of the same old fossil fuels… and cows are force fed corn until their stomachs explode.
And that poor old Native American with the tear running down his cheek is now crying bankruptcy in his casino…
I wonder what the odds were of that happening?
And still we pay little attention to the health and well being of our most precious and pale blue island floating solemnly amidst the enormity of the universe.
And speaking of the 70's I remember living and driving in the 1970s when the speed limit of the land was 55 MPH and set there as a way to save gas and oil and curb our need of foreign oil. And we were also concerned about pollution back then and the ecology and the ecosystems of our planet, or at least we said we were. We seemed to be trying. And we had hostages in Iran, and OPEC was ruling the day and we needed to change our dependence on oil and fossil fuels…
And now here we are in 2020! It's 50 years later and We are still held hostage by the fear of terrorist groups or some rogue state cutting off our oil supplies.  So we now bust open every inch of the earth on our own homeland in an endless search for more fossil fuels for us to waste on our highways, in our wars and with our modern devices of leisure and convenience…
Yet somehow the vast majority of us have come to believe that none of this is doing any great harm to our world. And even if some of us do, it does not seem to affect our participation in the madness of it all. 7.8 billion humans strong, living and breathing and polluting each and every day, with still many, many more polluters to come…
Imagine traveling at 80 MPH, let's say in our SUV…impossible I know but let's just imagine for a minute that we can…it would only take us about 3 hours to reach the end of Earth's atmosphere…all around our planet… about the distance from North Jersey to Washington D.C…that's it. 3 hours of air and then you would be driving off into space and hoping that your car's air conditioning would save you while you try to turn around. Of course it wouldn't because the guy behind you would be flashing his lights and honking his horn while yelling at you to get out of the damn way…plus the air conditioning thing wouldn't work…but you knew that, right?
But I digress, because my point is that we all live in a material world and have no intention to go quietly into that good night. Unless some scientists come up with a way to save the planet from ourselves and then get the dumb asses in Congress to believe them, rather than take Big Corporate's money and continue to commit global suicide, I fear none of the rest of us will care nor take the time to pay any attention to what's going on around us to see our own end approaching.
Because it now appears that while we are going about our merry little ways here on Earth, all of the digging and fracking and strip mining and jungle clearing has caused the Earth to spit up viruses the likes of which no human has ever seen since…well, since humans first saw one another and the Earth first saw us!
An Earth virus moves about the Earth at will…lying in wait, latching on to, destroying or occupying or re-engineering or adapting to whatever other living organism it comes across without respect or regards to whom or whatever it may be affecting.
Just like we human beings do.
And here we are in the Spring of 2020, in the midst of yet another Earth virus, and while half of us are frightened out of our minds because we fear that this could be the Earth's disinfecting answer to us pesky human beings, the other half is merely just angry about not being able to shop and spend and play and wreak havoc all day like they always do…planet be damned!
And they are even prepared to ransom off as ever many of the the rest of us they need to dear Mother Earth and her silly little counter attack just for the pleasure of continuing to do so. After all what's a few thousand…hundred thousand… or even million… lives lost when you have 7.8 billion to spare?! Silly Earth! Do you know who you are dealing with? We are some pretty rough and ruthless Mother Earth Effers, that's who!
But Sooner or later this planet is going to shake us all off like a bad cold…or maybe not… I guess we'll just have to wait and see…that is if any of us plan on paying attention at the time…
My apologies Earth day… Mother Earth… Your prodigal sons and daughters really do still hope that you live a long and happy life, even though we don't seem to think about you very often, and allow us to live here happily with you because…
Where would we ever be without you?
At least until the Sun explodes.