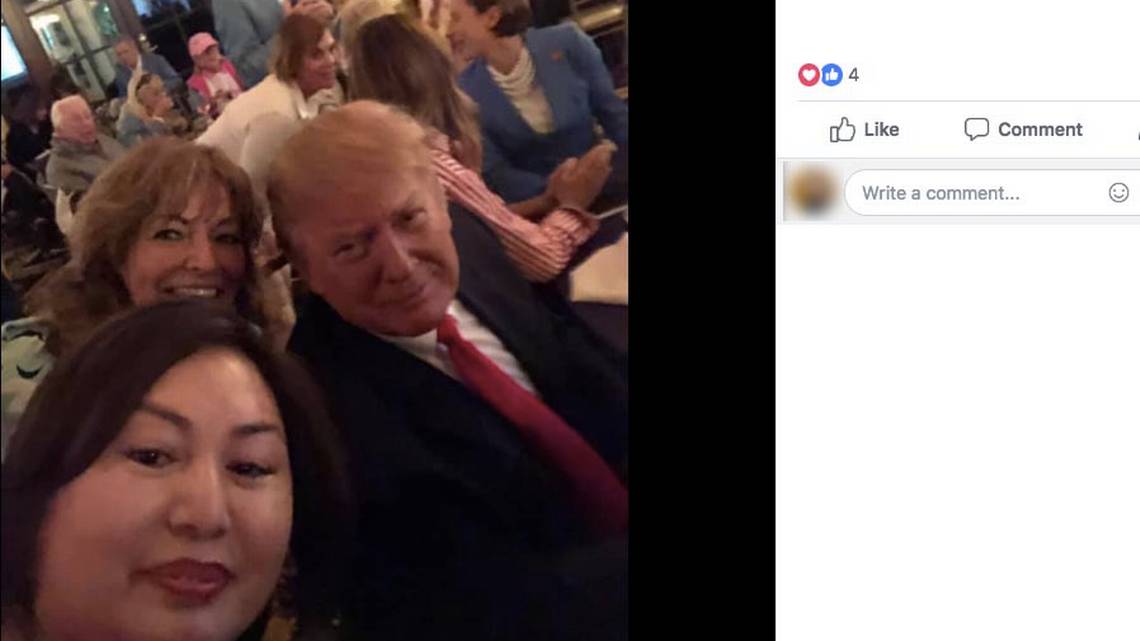 Can a guy from anywhere go to a Superbowl party with the former owner of a chain of Florida massage parlors, eventually patronized by one of his best friends and The owner of the most prolific NFL football franchise, who both contribute thousands of dollars to his campaign… and grow up to be President!
And of course they all employ illegal immigrants…which they encourage to come here so they can exploit them at slave wages, even though they publicly hate them and do their best to stir up anger and resentment among the common masses, all for political and personal gain.
It's America after all! Where anything is possible…as long as you can imagine it and have the money to create it… And where at the same time nothing can be accomplished, as long as you have the money to obfuscate, lawyer up or make it go away.
If you really want to stop immigrants from coming to this country illegally you could pass laws that make it a crime to aid and abet them by hiring them for any job at all…but of course that would upset wealthy employers…and cost them money.
If you wanted to catch immigrants who have come here illegally you could look for them in all of the places where they can be found…like the homes, gardens, nurseries and grounds of wealthy folks and wealthy farms and wealthy corporations…instead of building walls or stopping motorists or inspecting those who need emergency assistance and medical care…that's the hard way!
But even if you were really serious about catching and removing immigrants who have come to this country illegally, there are already about 12 million of them here now. So if you were identifying and capturing and expelling said persons at 1 thousand per day or 365 thousand per year (U.S. Immigration and Customs Enforcement (ICE) removed approximately 226,000 people from the country in 2017) it would take 3 years to deport 1 million illegal aliens!
So at that rate it would be 36 years before the USA was Illegal Immigrant free! But don't forget, immigrants come to America every year. More than likely that's how you got here…and many if not most or all of the illegal immigrants that are here are not here to rape and kill and join gangs but rather they are imported or employed by the likes of the 3 people mentioned at the top of this blog.
so we might just as well stop chasing our tales. Look at the smiles of all of those people at that Mar-a-Lago Superbowl party in the photo above. Do they look worried or upset or outraged about anything? And yet they've got the rest of us frothing at the mouth and at each others proverbial throats over the 3% of the countries population that they use and abuse and make money from with impunity.
So now we are going to cut food stamps and healthcare so we can have more money to waste on a symbolic wall that won't keep one wealthy "entrepreneur" from exploiting, using, abusing or hiring as many illegal aliens as they want.
Of course we could try to solve our citizenship problems by treating all human beings, no matter who they are or where they live or where they come from, with humanity, kindness and compassion…but I ask you…where's the profit, opportunism and…angst… in that?