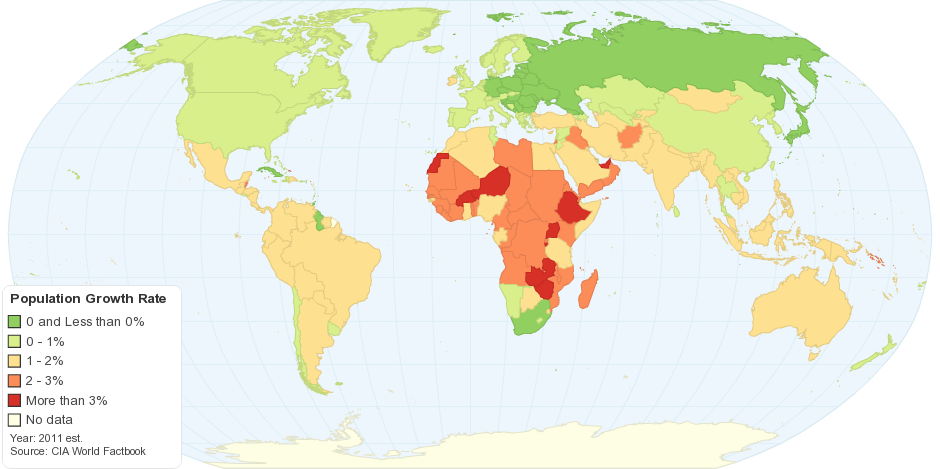 Each year the Legatum Institute, a division of a private investment firm, creates The Legatum Prosperity Index, which is an annual ranking of 142 countries, based on a variety of what are seen as human prosperity factors including wealth, economic growth, education, health, personal freedom, personal well-being, and quality of life.
This year Norway tops the list as the most prosperous country in which to live with the United States coming in a distant 11th, which isn't too bad though when you consider that their are 131 other countries behind us. However, last year we ranked 10th (in 2008 we were 6th) while Norway was still number 1. This year Ireland jumped from 12th place to move ahead of us. Now how did that happen?
Anyway, those countries still ahead of us, in their respective order from number 2 are: Switzerland, Denmark, New Zealand, Sweden, Canada, Australia, Netherlands and Finland. Not bad company but what I find most curious is that if you look at the map above showing the world's most recent population growth rates you'll see that these are also the countries that mostly have the lowest growth rates and where their prosperous citizens are giving birth to the fewest children.
And if you're wondering who's at the bottom of the prosperity list well, all you have to do is look at the map and see where all of the children are being born and those are the very same places that are among the least happy to live in, including such happy places like Chad, Sudan, Yemen, Syria and most of Africa and the Middle East.
So Why do all of the happy and prosperous countries produce the fewest children while just about all of the sad places are veritable population bombs? Why do people who are poor and living in the worst of conditions want to have children while those humans who are most affluent and able to afford and care for offspring, do not?
In fact affluence is the only form of birth control among humans that actually seems to work long term. And It seems that the more one has, the more likely one is to want to live separated from others and in larger spaces and often with extra homes that they don't even use. And affluent countries are also the most likely to want to build walls and fences to keep other, less fortunate folks out…and/or deport those who they see as poor baby making squatters who don't belong to their citizenry and probably never will.
Money and happiness seem to work hand in hand to make people more reclusive and stingy. Which begs the question: Which came first? The children, or the eggs-istentialism? the happiness or the un? Does one just have to look at the map above to see who the future inheritors of the Earth shall be? Was all that hard work just for zero growth… or rather… nothing…so to speak?